Week 47: The Crotch
Playing with rope between the legs can bring excitement and fear. The crotch area of the body is quite intimate and can bring intense sensation. Not everyone will feel comfortable with rope in this area, some may want to keep this for specific partners, others can opt to skip those activities. Direct and indirect contact with the crotch area requires more explicit negotiation, including the type of stimulation and hygiene requirements. Once you are feeling ready for this adventure, the crotch rope will provide many opportunities for exploration and discovery.
The goal of this week is to explore the different sensations and possibilities when tying the crotch while maintaining a positive negotiation dialogue.
Note – this page is a sample of the rope365 content. Subscribe to the mailing list to get notified when the full content gets published.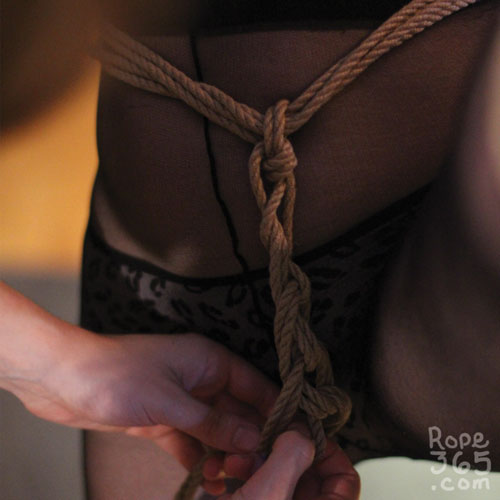 Day 323: Crotch Rope – Explore with variation of the basic crotch rope as seen in Day 13. Try making it thicker, tighter, play with the placement.
Inspirations and Resources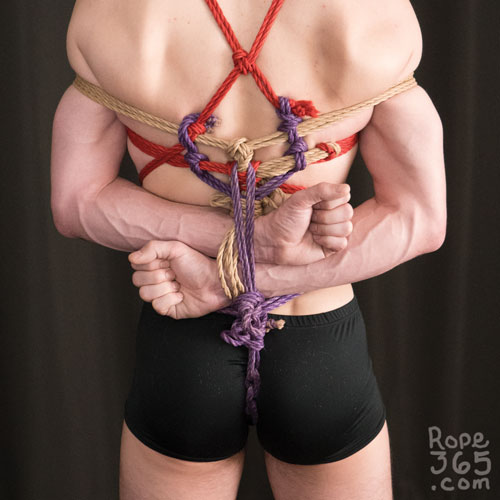 Day 324: Pressure – Explore different intensities in the crotch rope. This can be by adding tension in an existing tie. Or leveraging an upper-body structure to add tension. Do you like it tight or loose? How does the placement influence the intensity?
Inspirations and Resources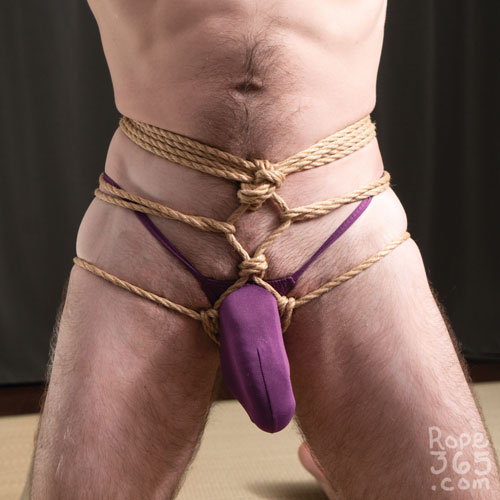 Day 325: Stimulation – Create a tie that will create stimulation. Try adding knots in different points and placing rope at a variety of angles to see the sensation they create.
Inspirations and Resources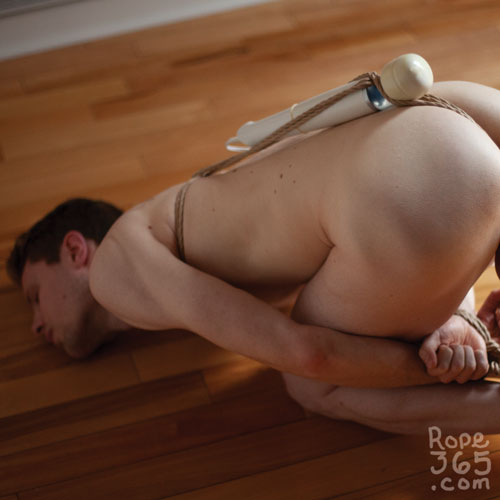 Day 326: Attaching a Vibrator – Find ways to attach a vibrator to the body. Different shapes of vibrators will give different challenges. What are the best spots to place it? Anywhere else on the body you want to tie it?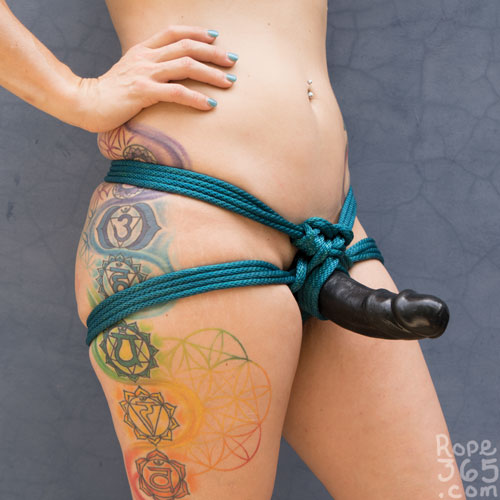 Day 327: Strap-on Harness – Create a harness so you can attach a dildo to the body. You can aim at a more functional harness, or something more decorative. Dildos can be attached anywhere, this is your chance to become the unicorn or the dinosaur you always dreamed of being!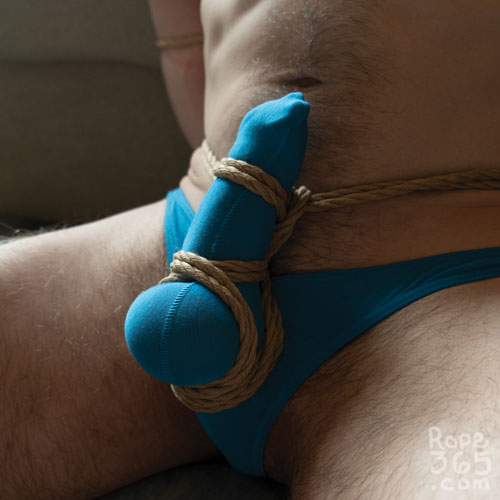 Day 328: Genitals – Explore with the shape of the genital itself. How can you tie the labias, or the shaft of the penis itself?
Inspirations and Resources
Penis and testicles
Vulvas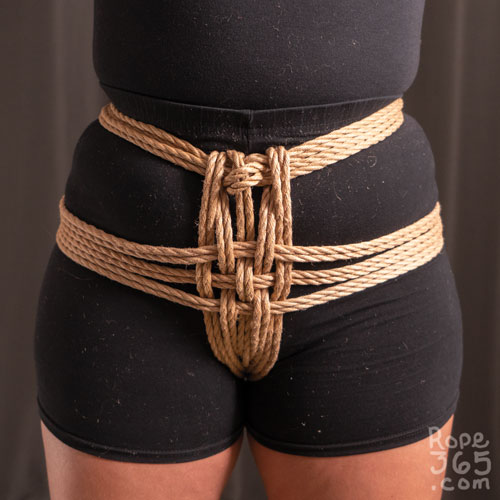 Day 329: Chastity – Create a tie that will hold your partner or yourself in chastity. This can be by covering the genitals, isolating them or shaping them in a way that will keep the person modest.
Inspirations and Resources
Gallery
Inspirations and Resources
Coming soon!
Or return to Winter for more options.
Credit: Banner, Strap-on M: MissDoctor, R/P: Ebi McKnotty – Crotch rope M: Quainty, R/M: Ebi McKnotty P: AlexK7 – Pressure M: AlexK7 R/P: Ebi McKnotty – Vibrator M: Bendy Dude R/P: Ebi McKnotty – Genitals M: Nathaniel Flumen R/P: Ebi McKnotty