Week 36: More Challenges
We grow a lot from mistakes and tough situations. We can fast track these learning by challenging ourselves to explore things. Results may vary, we might find new solutions to common problems, something new to enjoy, and learn a bit more about ourselves and how we react when we face difficulties.
The goal of this week is to step outside of the comfort zone and learn to face challenges in a controlled context.
Note – this page is a sample of the rope365 content. Subscribe to the mailing list to get notified when the full content gets published.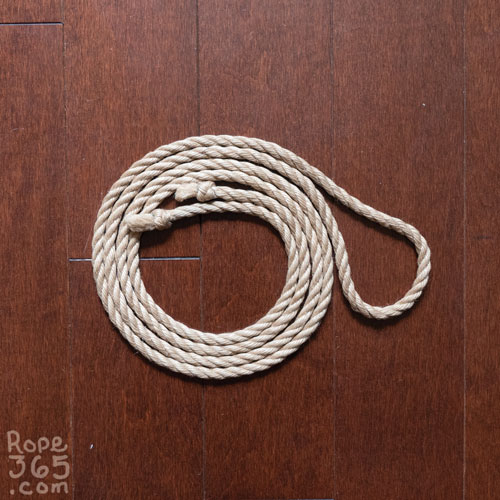 Day 246: Lying Down – The person being tied is lying down and cannot be moved. Find ways to tie by going around the body instead of moving it. Imagine you are capturing someone in their sleep. Try it facing down, or facing up!
Inspirations and Resources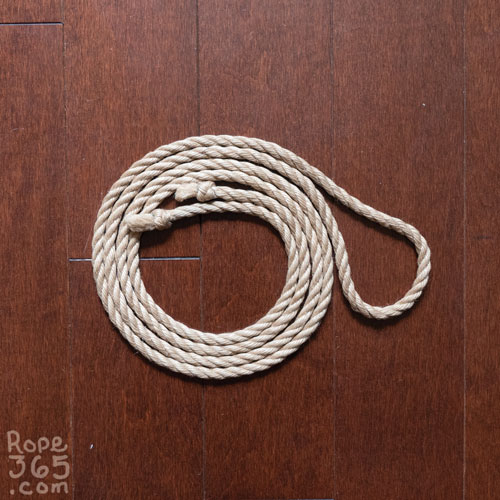 Day 247: Silent Tying – Can't wake up the neighbor or the sleeping baby? Try to be as silent as possible, with your voice and also the sound made by the rope itself, move as silently as possible.
Inspirations and Resources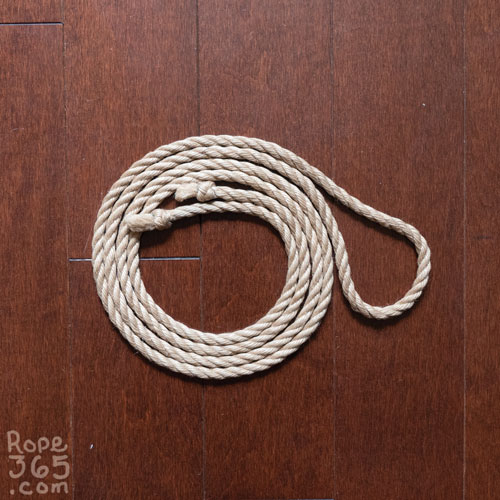 Day 248: Floor is Lava – What if the floor was really dirty? Tie with the rope never touching the ground. Increase the game difficulty with more rules, add more surface as lava. What else can't touch the ground?
Inspirations and Resources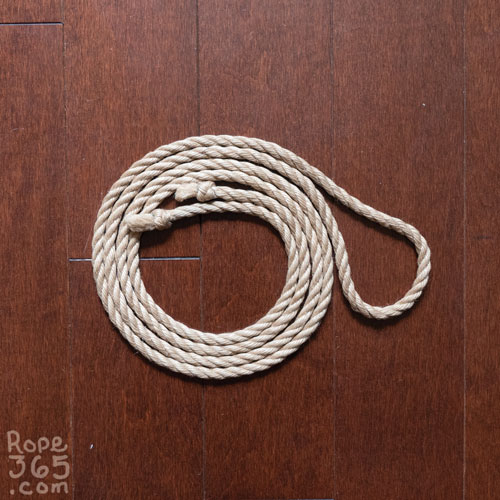 Day 249: Behind – Tie with your hands in your back. Face away from your partner while tying them or self tie and keep all the frictions in your back.
Inspirations and Resources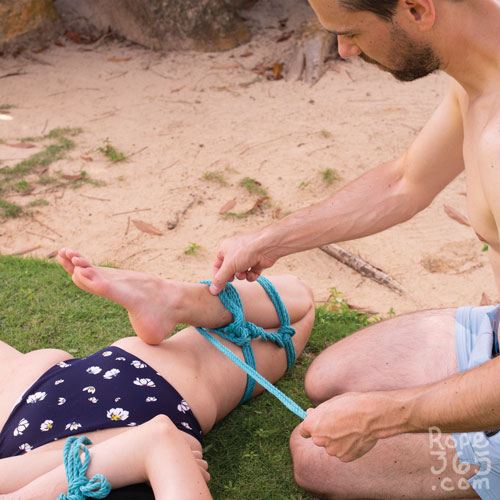 Day 250: Reverse – Tie a pattern you like with a different starting point and change the order of steps. Try untying from the starting point, or pop a rope extension and start untying from there.
Inspirations and Resources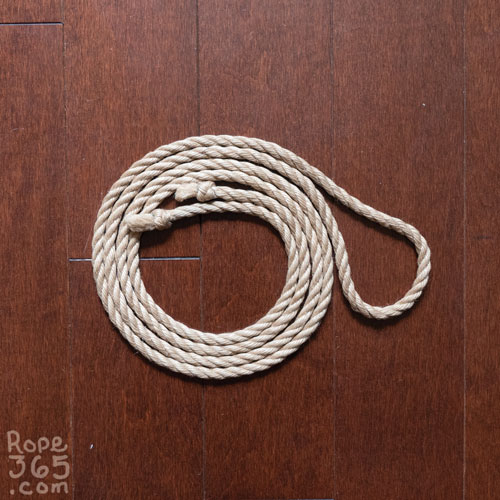 Day 251: More Rope – Acquire as much rope as you can, tie, add more rope, when it feels there is a lot of rope, add more rope! Be mindful of risks as you add more rope, you'll also need to untie if there is a problem. Remember you can cut the rope if needed. Bonus round: Tie without pulling the tail through like if you had a giant long rope with no ends.
Inspirations and Resources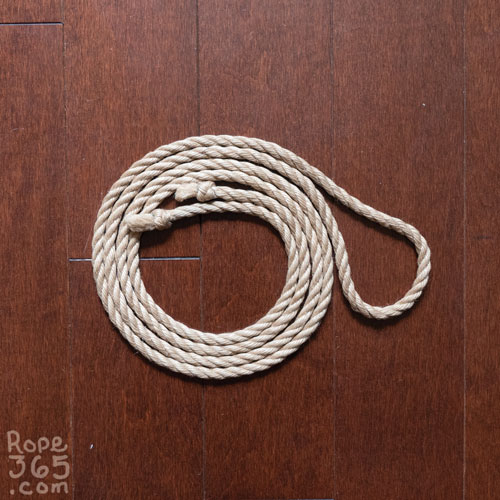 Day 252: Escape Artist
– For the one tying, make it inescapable, for the one tied, get out as fast as possible. Give yourselves a time/rope limit to create the tie, then let's see if it's actually inescapable. When doing escape games, be mindful of ropes that could slip and become dangerous (ex: neck, arms, etc.)
Gallery
Inspirations and Resources
Coming soon!
Or return to Fall for more options.
Credit: Reverse M: Freya M/R: SteveJones P: Ebi McKnotty