Fall – Techniques and Mastery
Fall is where we rethinking how we do things in order to open new doors. This can be technical, this can be how we use our body, this can be by challenging ourselves and finding out what happened then. Explore different possibilities and discover what is the best fit for you, challenge yourselves to mastery!
Make sure you check the getting started section first! Fall builds upon the content of Spring and Summer
–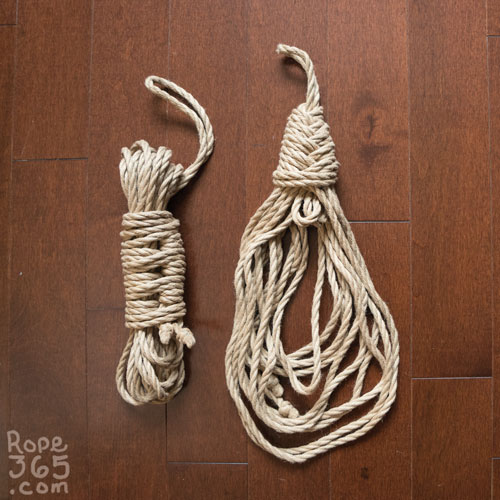 Week 27: Rope Storage
– Seven different approaches to coiling and storing your ropes
More Overhand Hanks
Transport Bundle
Performance Bundle
Chain Sinnet
Reverse Bundle
Braided Bundle
Long Term Storage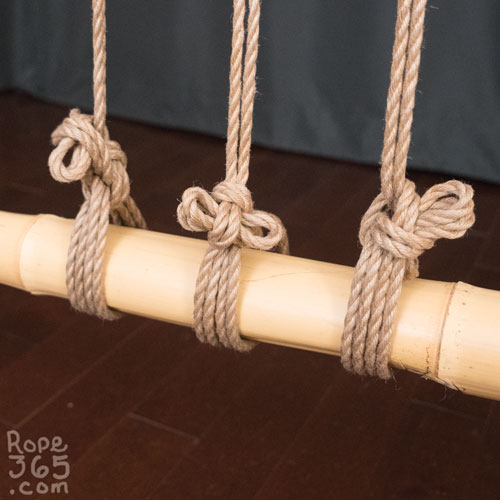 Week 28: More Single Column Ties
– Seven different ways to tie a single column tie
Square and Granny
Lark's Head
Reversed French Bowline
Somerville Variations
Sliding Cuffs
Quick Release
More Bowlines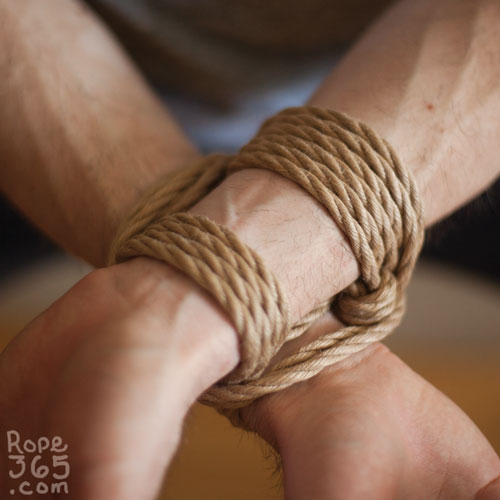 Week 29: More Columns
– Knots and lashings to tie several columns together
More Double Column Ties
Making Space
Square Lashing
Diagonal Lashing
Shear Lashing
Tripod Lashing
Even More Columns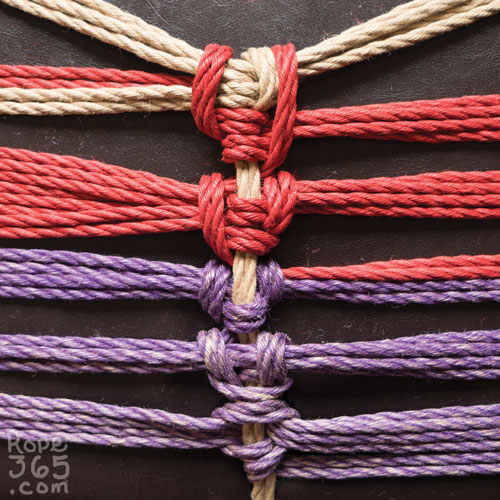 Week 30: More Techniques
– Different rope techniques to add to the toolbox
More Frictions
More Weavings
Braids and Sinnets
More Serpentine
Chain Stitch
Pulley System
Finishing Ties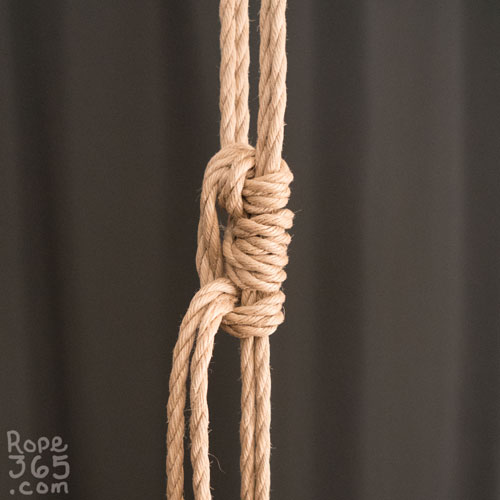 Week 31: More Hitches
– Specialty hitches for different purposes
Multi-Loop Hitches
More Inline Cuffs
Friction Hitches
More Locks
Grippy Hitches
Adjustable Hitches
More Quick Release
Week 32: More Knots
– Interesting knots for cool tricks and spicing things up
Slip Knots
Handcuff Knots
Loop Knots
Stopper Knots
More Extensions
More Decorative Knots
Exploding Knots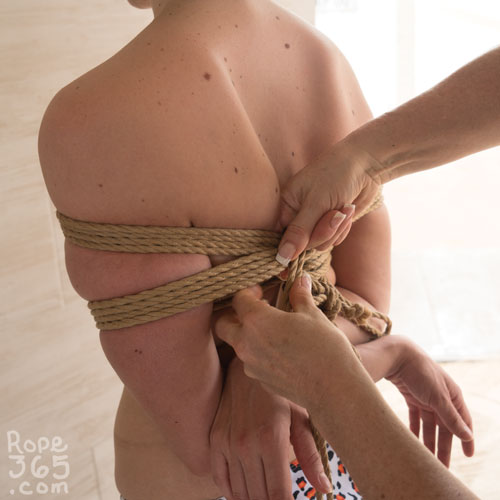 Week 33: Flow and Handling
– Challenge yourself to develop fluid movement and increase your control when tying
More Finger Hooking
Tail Management
Fighting Gravity
Amplitude
Repetition
Rhythm
Imaginary Ropes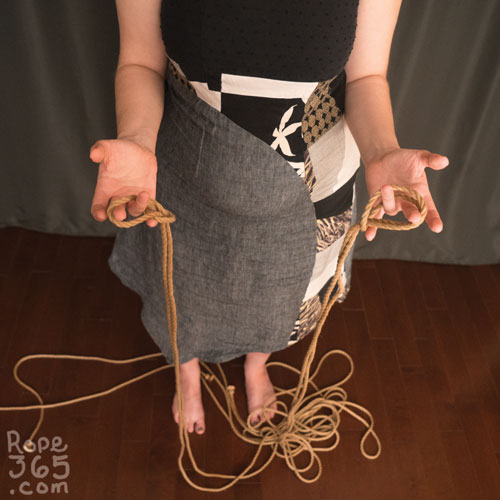 Week 34: Multitasking
– Develop your ability to tie with both hands at the desired speed
One-Handed
Switching Sides
Fingers
No Hands
Super Middle
Many Ropes
Goals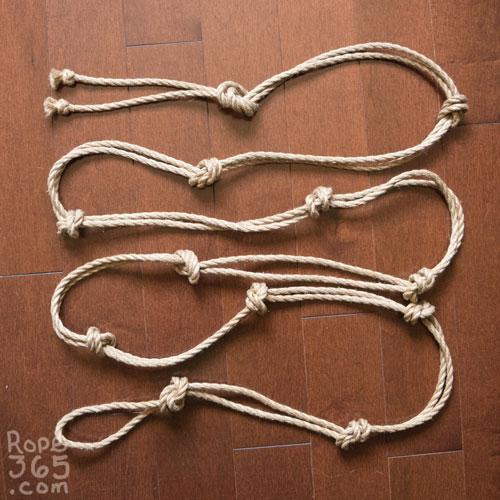 Week 35: Sabotage
– Add obstacles to force yourself into difficult situations that you can learn from
Terrible Rope
Changing Medium
Gloves
Blindfolded
Tying Tied Up
Obstacles
Tight Spaces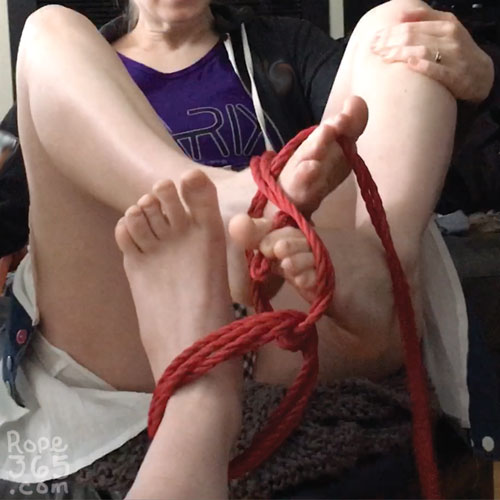 Week 36: More Challenges
– Put yourself in challenging situations to find creative solutions
Lying Down
Silent Tying
Floor is Lava
Behind
Reverse
More Rope
Escape Artist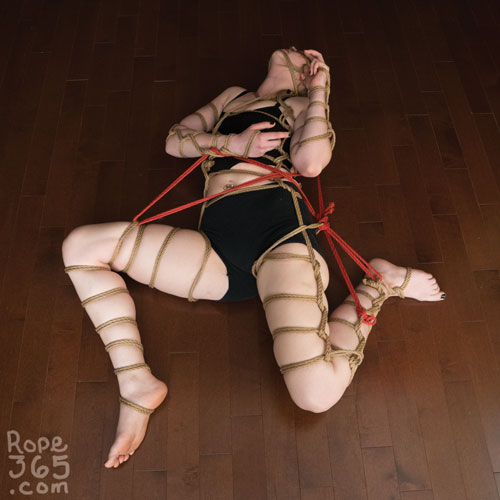 Week 37: Creativity
– Continue exploring further to challenge yourself in different ways and make new ties emerge.
Fashionable
Mixing Ropes
Pattern
Location
Random
Structured Improvisation
Chaos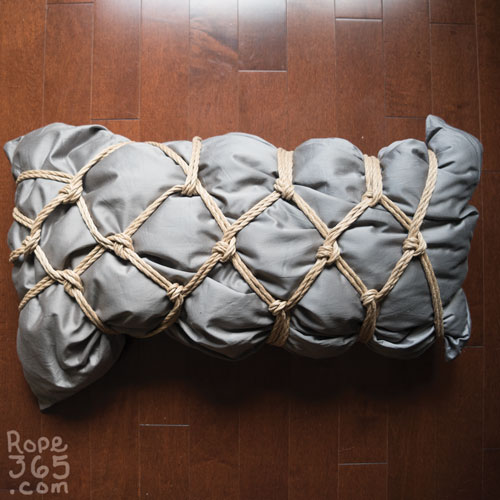 Week 38: Crafting
– Make stuff with rope, create art pieces, express yourself leveraging your bondage skills
Drawing
Making Toys
Package
Dolls and Mannequin
More Objects
Filling Space
Rope Making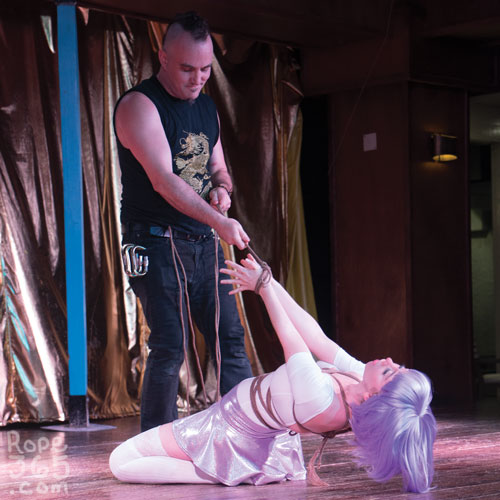 Week 39: Work Out!
– Let's get our body moving with rope
Warm-up
Dancing
Wrestling
Strength
Equilibrium
Stretching
Rest
Or skip directly to Winter to look at more explorations.