Week 43: Furniture
Tying people to objects brings infinite possibilities. Each piece of furniture enables us to create different shapes with the body. Look around you and find objects that inspire you: chairs, tables, sofas, desks, almost any piece of solid material can be a source of ideas.
This week's goal is to think creatively about the objects in our space and how we can use them to enhance our bondage exploration.
Note – this page is a sample of the rope365 content. Subscribe to the mailing list to get notified when the full content gets published.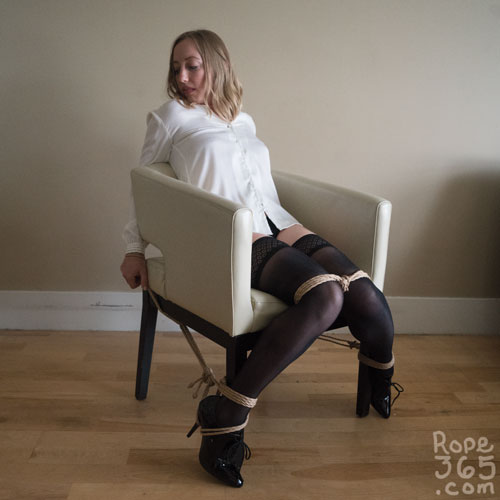 Day 295: Sitting – Start with something simple, sit on the object and see how you can use the different parts to create an interesting pose.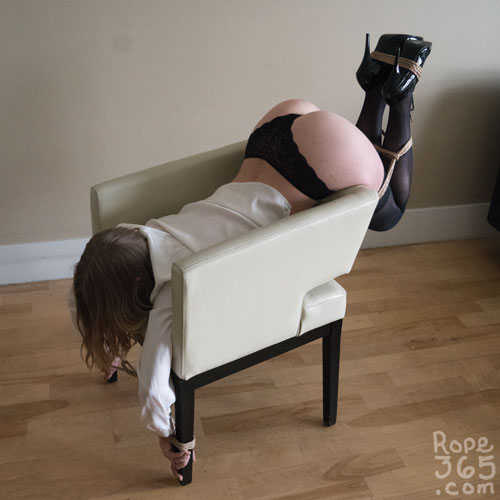 Day 296: Bending Over – Use the object as a pivot point to create a pose, then bend over it.

Inspirations and Resources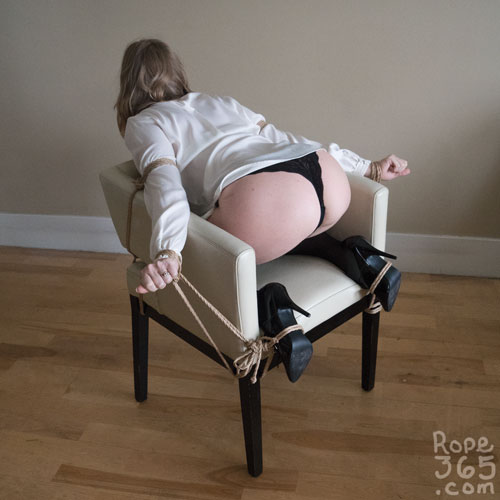 Day 297: Backward – Switch around how you would usually interact with the object and use this shape as your starting point.

Inspirations and Resources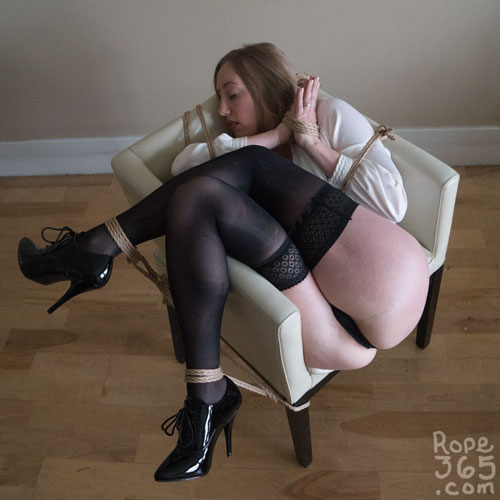 Day 298: Asymmetry – Let's go sideways and explore the object itself in an asymmetric way to create an asymmetric pose.

Inspirations and Resources
Day 299: Exposed – How can you use the object to spread the legs and expose the body?
Day 300: Underneath – Get under the object, use its shape to force the body in a different pose.

Inspirations and Resources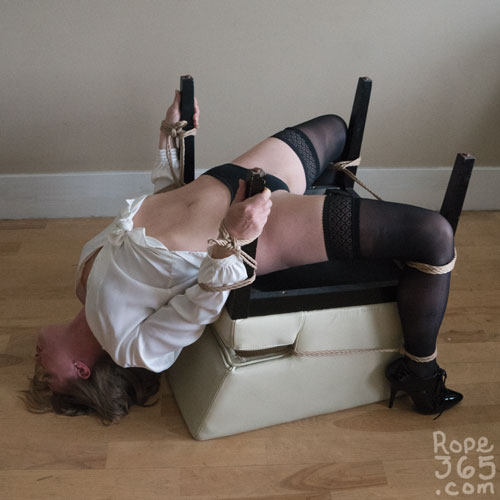 Day 301: Deconstructed – Turn the object upside down or sideways and explore how this new shape can be used to create interesting poses.

Inspirations and Resources
Gallery
Inspirations and Resources
Or return to Winter for more options.
Credit: M: AmberDoll R/P: Ebi McKnotty