Week 49: Mind
Bondage can go beyond the body and become a very cerebral experience. The vast world of BDSM is full of ideas of concepts you can combine with rope to intensify the experience. It can be used to bring someone to a happy place, or to explore darker sides of themselves. Playing with the mind can also become a high risk activity, mental health self-awareness and communication are crucial to mitigate those risks.
The goal of this week is to explore different ways in which bondage can be combined with a more psychological aspect of play, and discover how it affects your experience with rope.
Note – this page is a sample of the rope365 content. Subscribe to the mailing list to get notified when the full content gets published.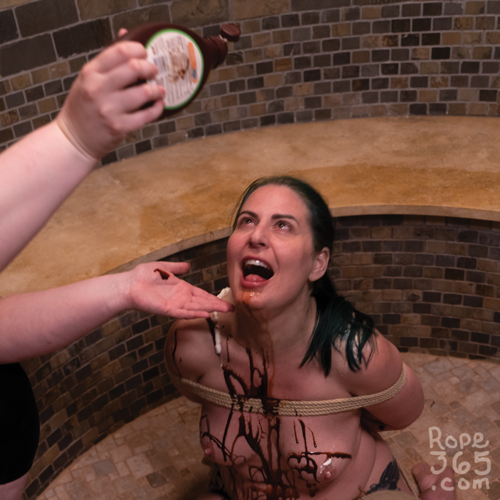 Day 337: Anticipation – Playing with the mind can start long before the rope is there. This can start seconds, minutes, days, weeks beforehand. Tell them about something that will happen the next time you play, how special it will be. Or make them anticipate something that is about to happen. Will this be the truth, or will this just be a mindfuck?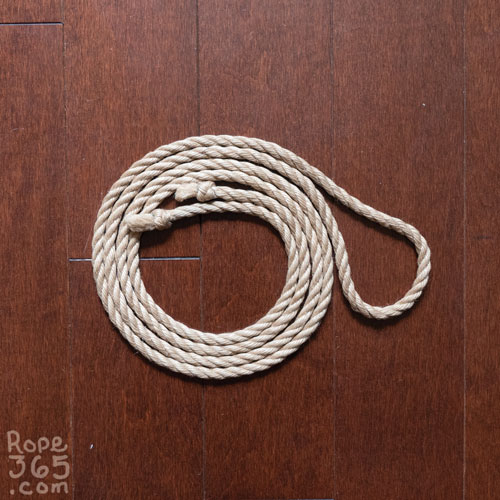 Day 338: Voice – How do you use your voice during tying? Try telling your observations, your desires, describe what you are about to do, ask questions, this can turn into an interrogation.
Inspirations and Resources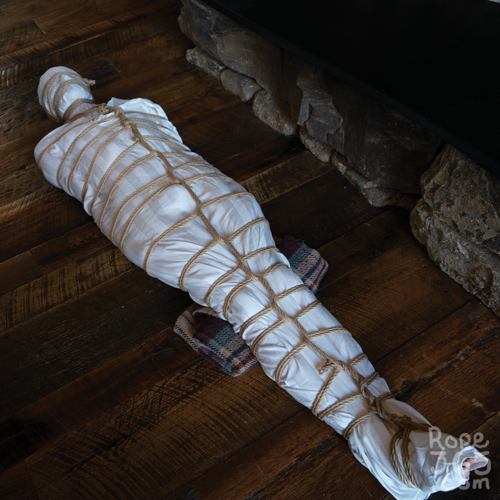 Day 339: Isolation – Create a tie that will cut them from the world. Wrap them in a blanket and tie over it, use box or other method to create isolation.
Inspirations and Resources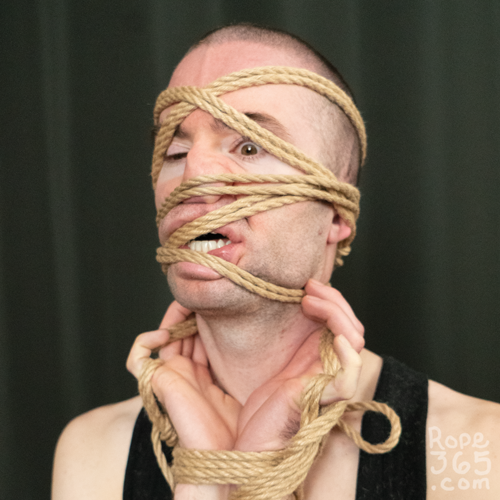 Day 340: Humiliation – What make you feel humiliated? Use the rope to mess things up, use a gag to get some drool, explore humiliating posture, make them dirty, make them ridicule and see how this feels. How would you feel if someone else was watching?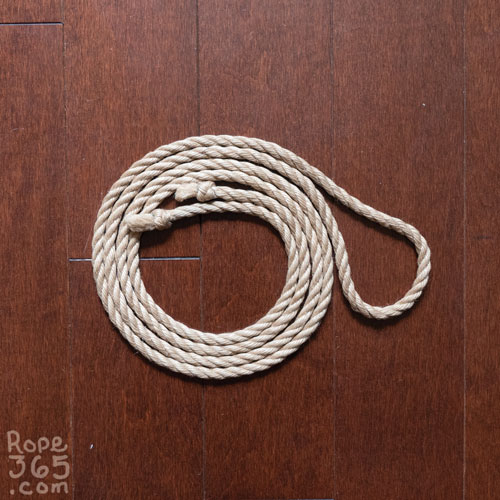 Day 341: Objectification – What if you were not a person anymore, just an object? Become a table, a lamp, a statue or any piece of furniture. Use props to make human furniture, or just use rope and use your newly created objects for the function they were designed: sit on the chair, eat at the table, rest your feet on the ottoman.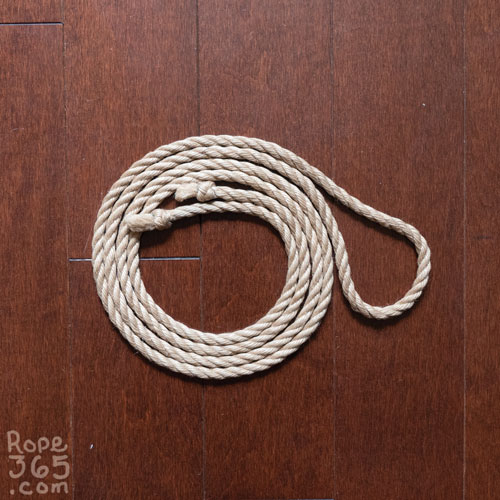 Day 342: Fear – Being tied can be used to face your fear, there are some ties that can be scary in themselves as well. What do you fear? Note that fear sometimes exist for a good reason, mitigate the risks with a good understanding of the fear you wish to explore and how it can impact the people involved.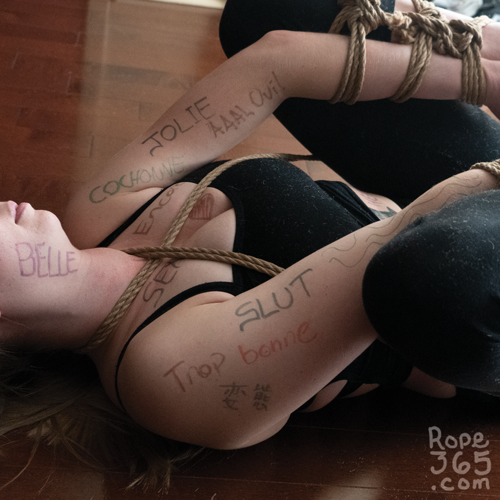 Day 343: Shame and Beauty – How does erotic exposure in rope make you feel? Play with your shame and beauty, tie in front of a mirror and look at yourself, do you feel beautiful? Dirty? Or both?
Gallery
Inspirations and Resources
Or return to Winter for more options.
Credit: Banner, Shame M: Miss Soffia R/P: Ebi McKnotty – Anticipation M: Indigo Moonlight, Carbon R/P: Ebi McKnotty – Isolation, humiliation M: Nathaniel Flumen R/P: Ebi McKnotty