Week 29: More Columns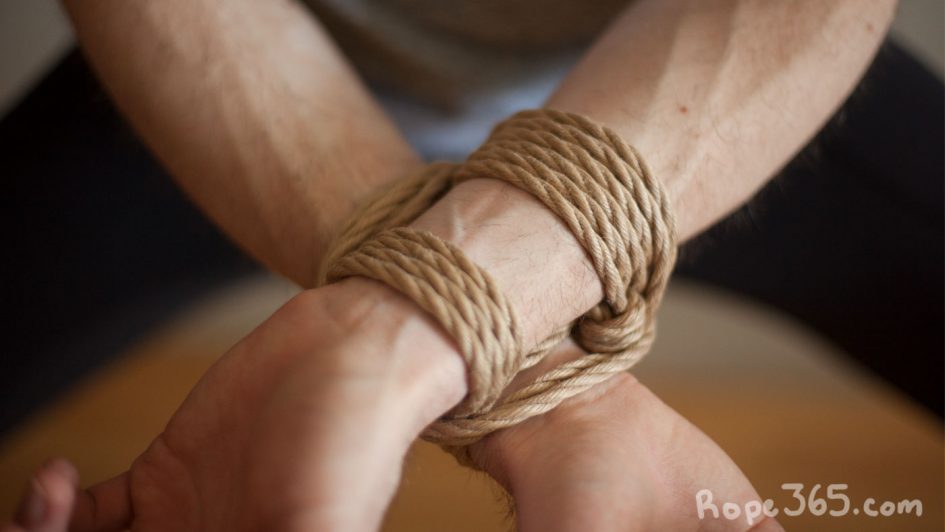 There are many interesting rope techniques to tie several columns together. These are interesting to explore with tying limbs together, or tying someone to a poles, or tying poles together to create a structure that can be used to tie with.
The goal of this week is to try different techniques to tie columns together and come up with your own ideas on how to use these in your ties.
Day 197: More Double Column Ties – In day 6 we looked at adding a cinch to a single column tie to keep two parallel limbs together. Many of the classic single column tie knots can be modified to include the cinch in the first knot instead of adding it afterward. This will usually result in a tie that is faster and more compact.
Day 198: Making Space – To create some distance between two columns we can add wraps on the cuffs.
Day 199: Square Lashing – This techniques is designed to attached two poles at a 90 degree angle. It can be adapted to tie a limbs together, or lash them to a pole.
Day 200: Diagonal Lashing – Similar to the square lashing, the diagonal lashing is better suited when the angle is not exactly 90 degrees, or when more space is necessary between the two columns.
Day 201: Shear Lashing – Used to tie two parallel columns just like the double column tie, the shear lashing allows to have more range movement once tied as it can twist on itself.
Day 202: Tripod Lashing – Similar rope structure to the shear lashing with three column instead.
Day 203: Even More Columns – Explore how to adapt the different techniques to include more columns. How many columns can you include in a single tie?
Next: More Techniques