Week 19: Hips and Butts
Below the waist, we can find many ways to tie the hips and the butt. We can focus on the butt cheeks and how we shape them, and we can also explore how we bend the hips to expose the butt further.
The goal of this week is to explore different ideas around tying the hips and butts.
Note – this page is a sample of the rope365 content. Subscribe to the mailing list to get notified when the full content gets published.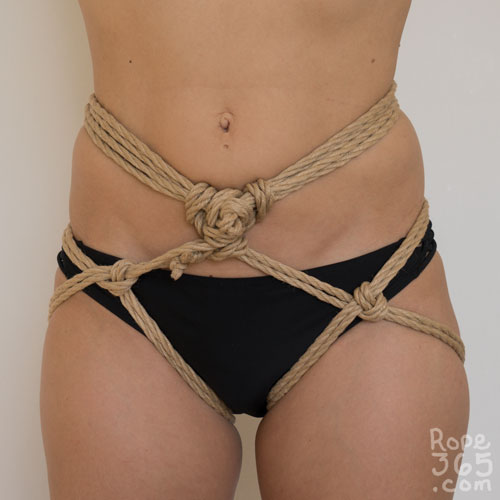 Day 127: Hip Harness – Create a simple structure around the waist, the hips and the upper thighs. Most hip harnesses are designed to support weight but you can also use them as a decoration panty, or as a structure to tie other parts of the body. You can also continue an upper-body tie as a hip structure.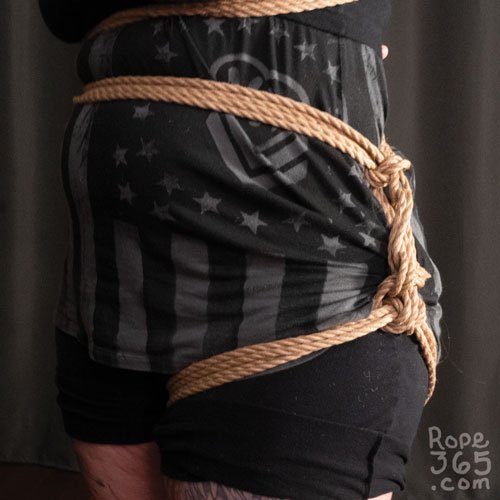 Day 128: Side Handles – Structures on the side of the hips are great anchor points for asymmetric ties. Explore asymmetric ties around the waist, hips and upper legs.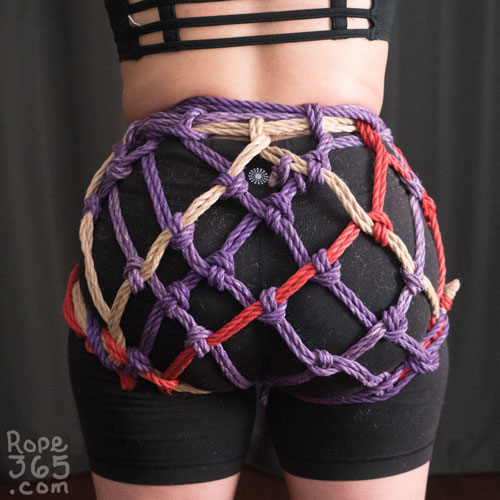 Day 129: Cover – Expand on the idea of the hip harness to create a mesh of rope that will cover the round shape of the butt. As you tie, explore if you prefer to wrap the butt gently or compress it with tighter rope.

Inspirations and Resources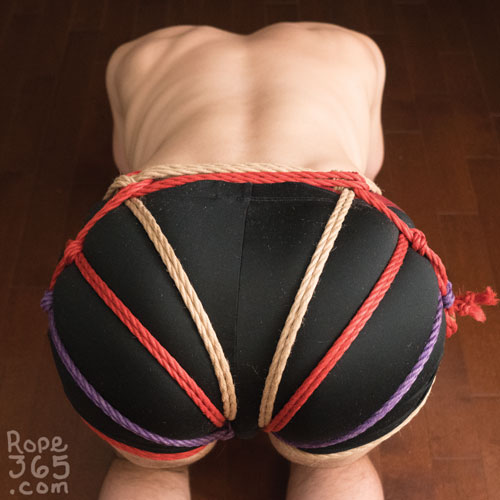 Day 130: Sculpt – Explore the shapes of the butt-cheeks, make them round, flat, symmetric or not. Try to use rope to spread the butt-cheeks apart. Take special care in how it feels for the crotch to be exposed.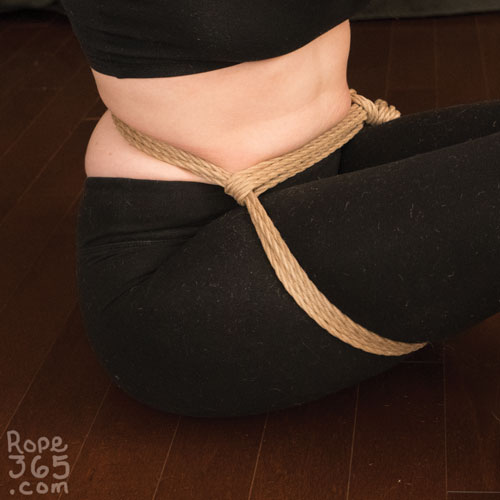 Day 131: Booty Basket – Create a two-column tie around the waist and the tights and explore the surprisingly strong nature of this combination. Try holding on each side to move the tied person in various positions (sitting, kneeling, side, standing up). This tie is also known as Naka's butt harness or Roughmercies' Butt Ball.

Inspirations and Resources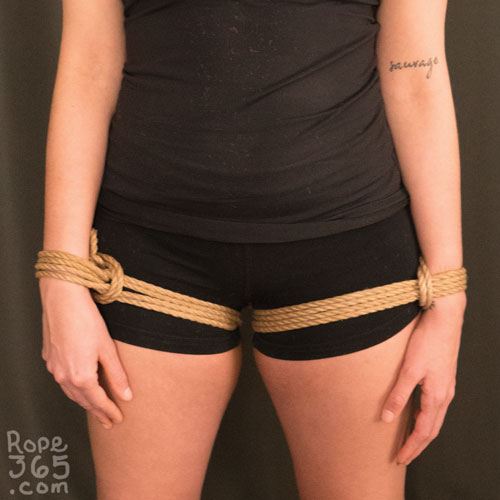 Day 132: Wrists to Hips – Keep the arms straight along the body and tie the wrists to the hips. You can continue up and tie the rest of the arms to the torso for more restriction.

Inspirations and Resources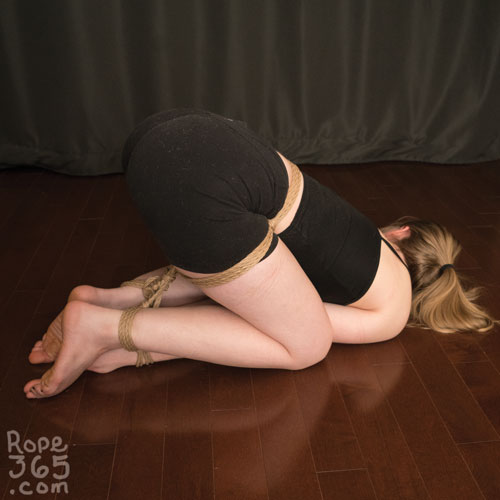 Day 133: Butt Up – Aka 桃縛り momo shibari – Create a tie that keeps the butt up. Tie the wrists between the ankles bending forward and use the rope to tie the waist in this position.

Inspirations and Resources
Gallery
Inspirations and Resources
Credit: Banner, 6A, 7A M: Miss Soffia R/P: Ebi McKnotty – 1A, 1B M: Lumandy R/P: Ebi McKnotty – 2A M: Freaky Ferret R/P: Ebi McKnotty
Or return to Summer for more options.