Week 38: Crafting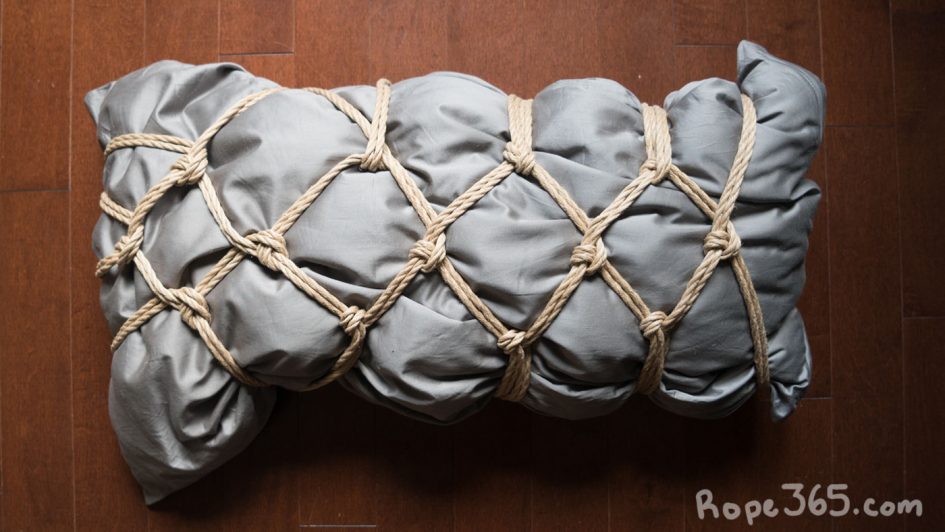 Let's explore rope on its own, rope as a craft. Rope was meant to be tool in the first place, let's go back to this place where it all started. Making things out of rope can be utilitarian or a form of creative expression. Going back to the roots is an important part of exploration to get a deeper understanding of the medium
The goal of this week is to play with a few ideas that involves making things with rope and get creative with it
Day 260: Drawing – Use rope to make shapes, to write words, to draw the image in your head. It can be weaved, it can be knitted, it can be shaped with the help of gravity. Draw what's on your mind!
Day 261: Toy – Make a toy out of rope, it can be a nice weaved collar, it can be a gag ball, it can be a strap-on, let your creativity guide you.
Day 262: Gift – Wrap a gift using rope, or using rope techniques that will remind them of their connection with your rope before they open it.
Day 263: Miniature – Recreate a tie on something small, a doll, or a teddy bear.
Day 264: Objects – Take an object, something with an interesting shape, something with a meaning for you. Wrap the object with rope, create something that adapts to its unique shape.
Day 265: Space – Fill the space with rope, attach rope everywhere, use hitches to connect the ropes together, make a giant spider spiderweb!
Day 266: Rope Making – Use rope twine, twist them together and make a new rope!
Next: Aesthetics