Week 20: Hips and Butt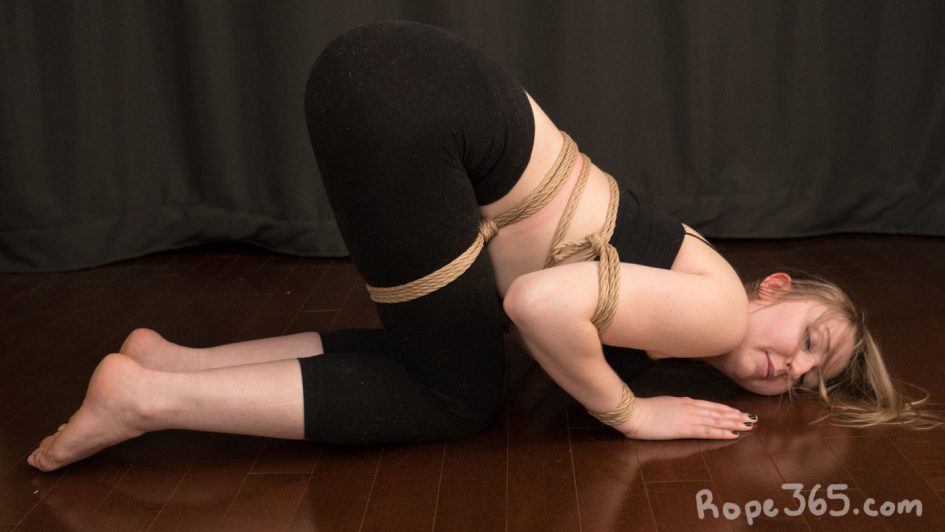 Between the waist and the upper tights, are many ways to tie the hips and the butt. We can focus on the butt cheeks and how we shape them, and we can explore how we bend the hips to expose the butt further.
Day 134: Lift – Create a structure on the hips that incorporate the butt. Use a chest structure to lift the butt up.
Day 135: Cover – Expand on the idea of the hip harness to create a mesh of rope that will cover the round shape of the butt.
Day 136: Spread – Focus on the butt-cheeks and use rope to spread them apart
Day 137: Sculpt – Explore the shapes of the butt-cheeks, make them round, flat, symmetric or not. Look into the peach tie by Tifereth
Day 138: Booty Basket – Make a two column tie around the waist and the tights and explore the surprisingly strong nature of this tie. Hold on each sides to move the person tied in various positions (sitting, kneeling, side, standing up)
Day 139: Kneeling Butt Up – Aka Momo Shibari – Tie the wrists between the ankles bending forward and use rope to tie the waist in this position.
Day 140: Balance Butt up – Increase the intensity of the butt up position with a tie that keeps the feet in the air. This can be achieved with frog ties, or a cross-legs structure (loose variation of the shrimp tie).
Next: Exposed