Week 21: Exposed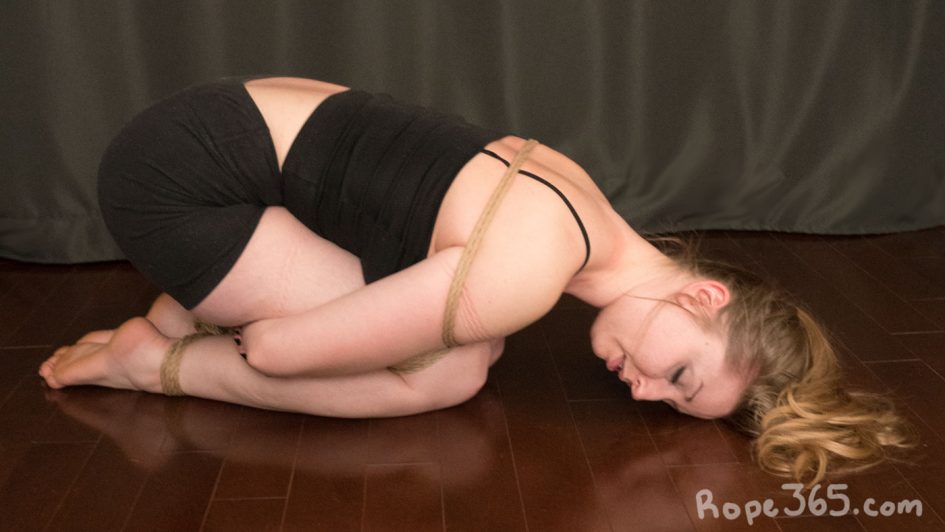 Rope can be used to expose our intimacy so it can be observed and enjoyed. There are many positions that can be explored, each with their different feelings and challenges.
Day 141: Wrists to Ankles – Simplicity is the key, tie each wrist and an ankle and move in different positions.
Day 142: Crab Tie – For more restrictions, tie the forearm and the calf parallel together.
Day 143: Open Knees – Pull the knees open by tying them together with a rope that travel behind the back
Day 144: Legs to Harness – Using a chest structure such as a box tie or a chest harness allows for more exploration in opening the legs. Tie the ankles to the stem in the back and/or attach the knee to the sides of the structure.
Day 145: Tuck Position – aka Tanuki shibari (Racoon tie) – Tie the wrists behind the knees to keep the leg up and the butt exposed.
Day 146: Exposed Shrimp – aka Ebi Shibari – Making a crossed-leg structure and attaching it to the chest exposes the lower body in a different way
Day 147: Exposed Hogtie – Create a hog tie that focus on opening the legs. A chest structure can be used as the lever to pull the legs into position.
Next: Restrained