Winter – Explorations
Winter is the season to explore and try more unusual things. This is about stepping outside of the comfort zone, be prepared!
Make sure you check the getting started section first! Winter builds upon the content of Spring, Summer and Fall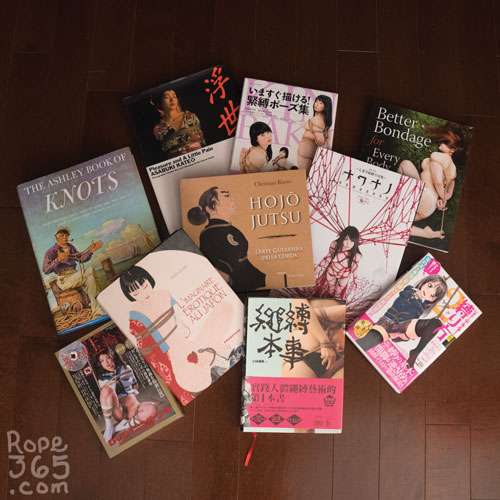 Week 40: History
– Explore the rope of the past and how it evolves through time
Farmers and Sailors
Military and Police
Theater and Art
Pioneers
Modern Creators
Genealogy
Transformation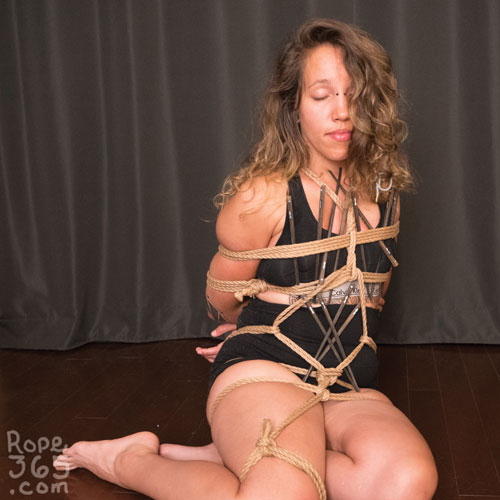 Week 41: Aesthetic Concepts
– Experiment with different aesthetic to discover what pleases you the most
Minimalism
Chaotic
Imperfection
Shapes and Geometry
Ornaments
Mise-en-Scène
Tribute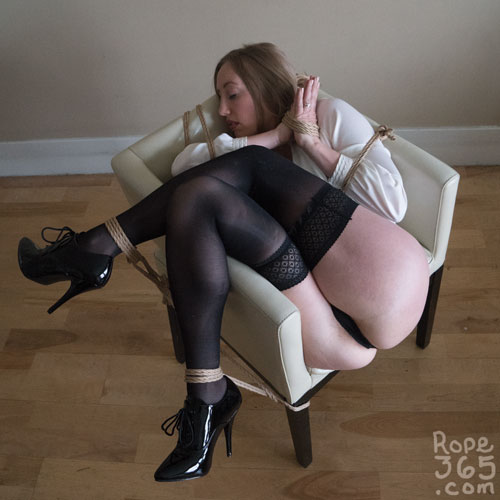 Week 42: Furniture
– Explore using a piece of furniture to create new positions.
Sitting
Bending Over
Backward
Asymmetry
Exposed
Underneath
Deconstructed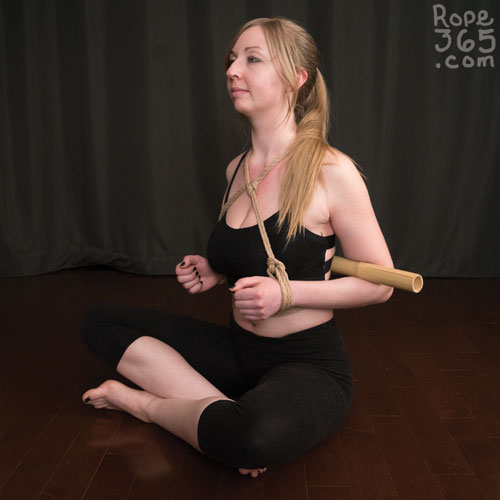 Week 43: Bamboo on the Body
– Use a pole on different parts of the body to create different forms of restriction and stimulation.
Opening arms
Pulling Elbows
Pinning Arms
Opening Legs
Behind the Knee
Compressing the Belly
Between the Legs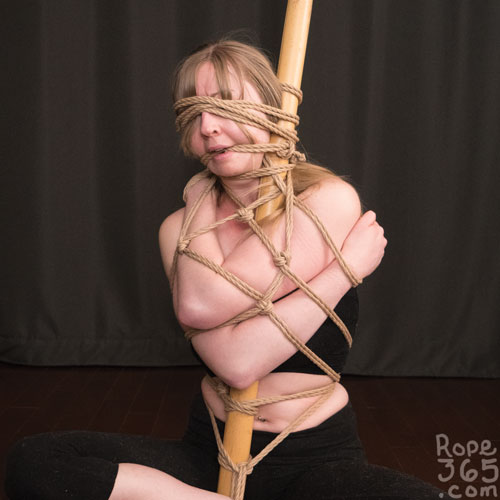 Week 44: More Bamboos
– Combine bamboos together to create new configurations
Hugs
Poke
Squeeze
Lever
Cross
Tripod
Many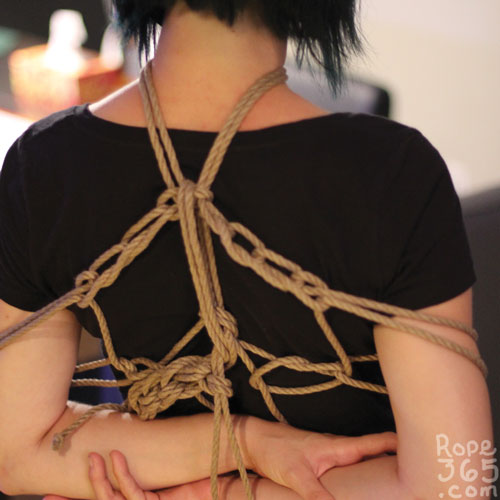 Week 45: Prisoner Ties
– Try some technique from the rope martial art hojojutsu and explore how you can integrate those technique to rope play.
Capture
Restraint
Patterns
Tie Over Tie
Transport
Invisible
Disappearing Ties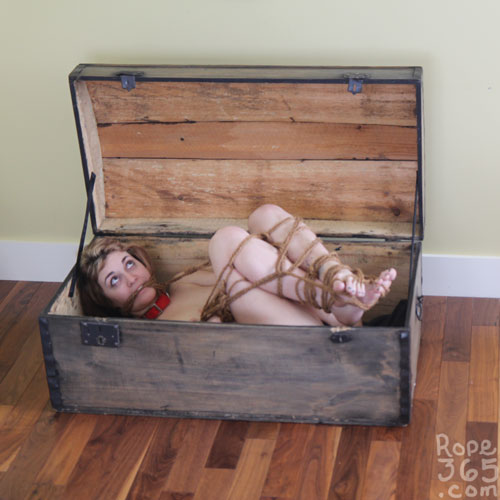 Week 46: Torture
– Try different techniques to create high-intensity experiences
Scratchy

Compression

Twine
Trapping Nipples
Hot and Cold
Wet
Kneeling Torment
Week 47: The Crotch
– Get some rope between the legs and explore adding different kind of stimulations
Crotch Rope
Pressure
Stimulation
Attaching a Vibrator
Strap-on Harness
Genitals
Chastity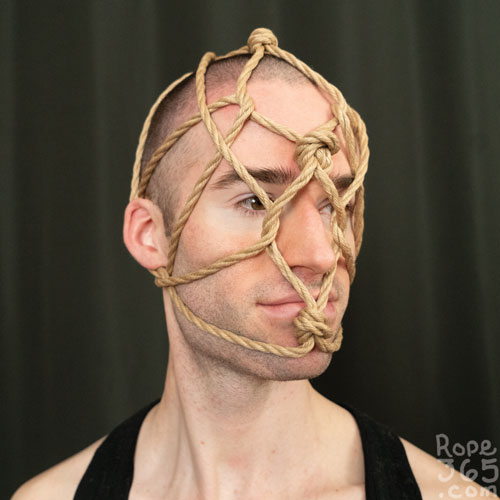 Week 48: The Head
– Home of the senses, try different methods to tie the head
Wrapping
Mouth
Sensory Input
Head to Limb
Cage
Hair
Tongue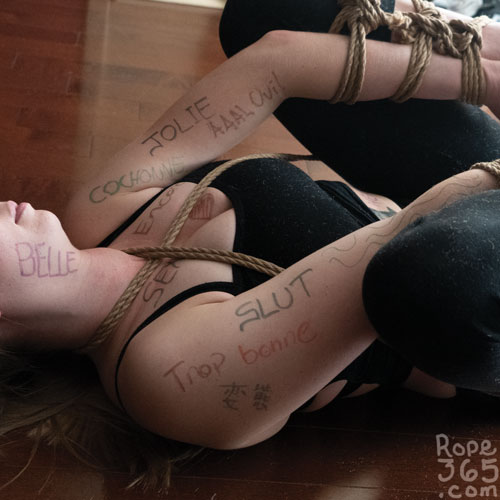 Week 49: Mind
– Explore combining rope with psychological play
Anticipation
Voice
Isolation
Humiliation
Objectification
Fear
Shame and Beauty
Week 50: Predicaments
– Design ties to create impossible dilemmas
Connecting
Position
Directions
Weights
Stimulation
Self Choking
Consequences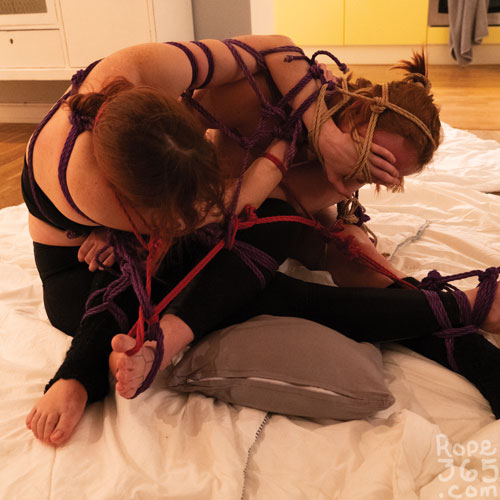 Week 51: Tied Together
– Explore different ways of tying more people together.
Embrace
Combinations
Shapes
Twins
Synchronization
Moving Together
More Predicaments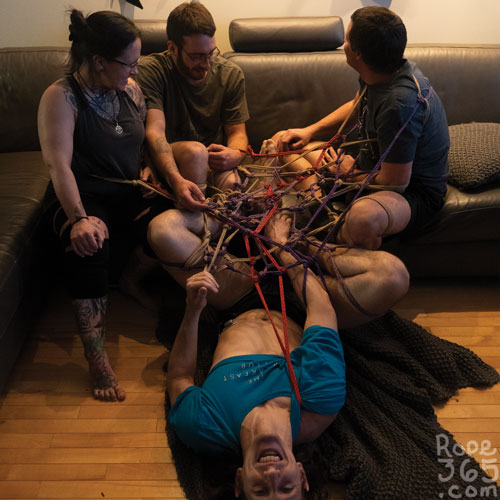 Week 52: Rope Games
– Let's throw a party to end the year sharing rope with a group of friends
Sprint
Tug of War
Drawing Contest
Telephone Game
Untying Challenge
Rigger Chess
The Web
Bonus Round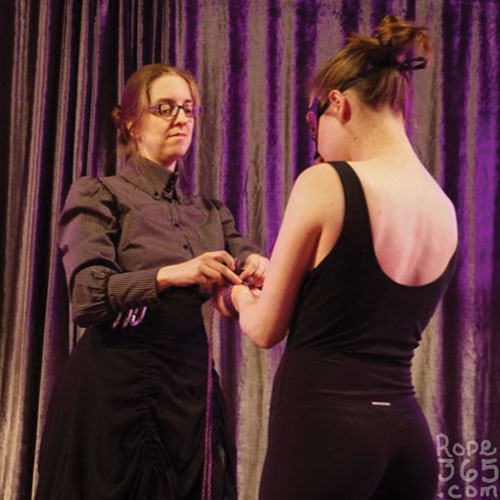 Day 366: Sharing is Caring
– An extra day to reflect on our journey and how to share our passion
Or skip directly to Resources for more options.